Handling machines that helps you get the job done
Save Money by Reducing Labor Cost with Handling Machines
Since the year 2000, Deewan continued to make the work more economic for everyone who works with concrete products. We offer variety of tools and machines from our German partner Probst.
Deewan handling solutions make hard work much easier and more efficient in addition to many advantages:  
Save money on labor cost.
Better handling will significantly reduce damages to the material
Make hard work on sites faster and easier
Make the work more efficient, productive and safer
Deewan offers complete service form guiding the customer to the right product, staff training and technical support.
Deewan offers experienced service and spare parts for the entire product lifecycle
Check out our range of site and plant products that covers all handling needs for road construction, civil engineering, landscape gardening, paver laying and much more.
InterLock Laying Machines
Laying Machines with Vaccum
Interlock Laying Machine (Paver Laying Machine)
Probs paver laying machines offers simple handling, user friendly, efficient and first class performance.
Laying clamp with automatic pushing of device guarantee for exact joint width to comply with standards
Highest gripping security, ensure firm grip for wide patterns range (watch video)
The same machine can be used for kerb laying, sand sweeping and vacuum laying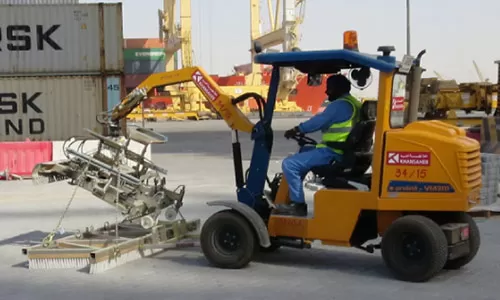 Our Paver Jointing Device is easy, flexible, quick and thus cost-saving filling of paver joints for small and medium sized areas. Filling material can be filled in both dry or by adding water. the machine width is up to 1.17m width.
Also check the Sweeping Broom for efficient sand sweeping after the laying of block pavers. Fastest filling of the joints by innovative system of brush-arrangement.
Vacuum Handling Equipment
Vacuum technology provides substantial benefits in handling and installation of building materials. This applies to In-Plant Handling as well as to installation of material on site. Ask our sale engineer for guidance on the right machine for your site requirements depending on the density and material surface type. 
Benefits are:  
Installation without joints
No edge cracks and chipping.
Higher laying quality; easy removal and readjustment.
Our handling machines can lift material from 50 Kg all the way 1000 Kg.
Our engineers can help you select the right machine depending on the material characteristics, be it dense products (such as granite or high quality concrete elements) or porous slabs and stone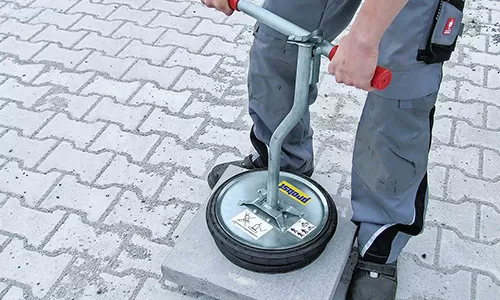 Comes in different models:
One-man operation for lightweight dense slabs and short transportation distance (max 50Kg)
Flexible and powerful hand operated laying device for dense products, such as granite or high quality concrete elements (max 150Kg)
The powerful single phase powered vacuum turbine also allows the quick and safe handling of dense and very porous material as well as material with exposed aggregate surface. (max 200Kg)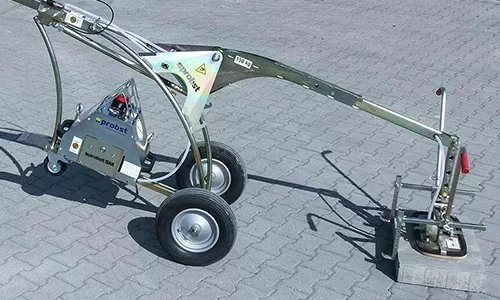 comes in different models:

Equipped with inverter generator. The UNIMOBIL UM-VS-140 is the perfect Vacuum Laying system for porous slabs and stone. (max 150Kg)
Equipped with battery driven STONEMAGNET SM-600. The UNIMOBIL UM-SM is the perfect Vacuum Laying system for slightly porous slabs and stone. (max 150 Kg)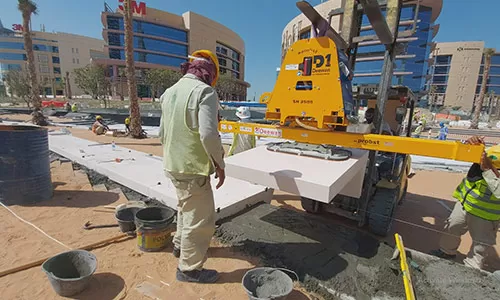 Handy and powerful
Cordless vacuum lifting device for laying of dense stone slabs, concrete elements, pipes and similar. Can be used with all kinds of lifting equipment.
For efficient and safe handling even of very porous products.
For efficient and safe handling and laying of heavy loads up to 1,000 kg, the machine comes in three models, hydraulic, electrical and Petrol Engine
Mechanical Handling & Laying Equipment
We offer a wide range of handling machines that can serve many purposes, such as:
Kerbstones, edging stones, gutters and similar.
Border stones, slabs and block steps.
Pipes, manhole and cone chain.
Transporting and installing manhole rings and cones.
All gardening and landscaping-design products.
capacity varies depending on model, ask our sales engineers for assistance in selecting the right machine that handling suites your needs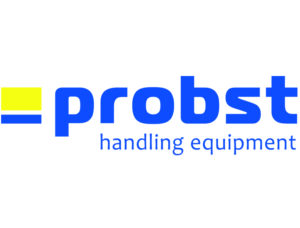 We are one stop shop for concrete solutions, ask our experts for advise !