Unmatched Shotcrete Solutions Within Your Reach
Shotcrete & Gunite Machines
Deewan Equipment Trading is the reference company for REED Pumps offer more horsepower, concrete pressure, hydraulic pump output than the competition. As a result of using these high quality components, REED's pumps run at lower RPMs than competitors – meaning they are more efficient, quiet, and always at the ideal point in the torque curve of the Cummins Diesel Engine.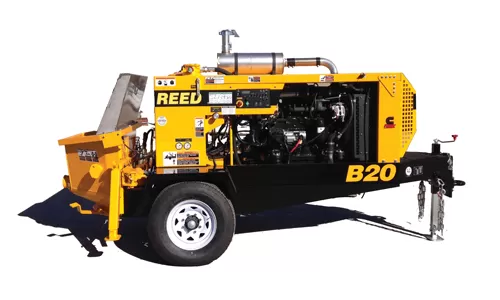 ShotCrete also With "wet-process shotcrete" a low-slump concrete mix is pumped with a Concrete Pump to the end of the pipeline where a special "shotcrete nozzle" is attached. That shotcrete nozzle introduces compressed air to the concrete. This compressed air typically comes from a 165-185cfm air compressor – sold separately. The addition of the compressed air adds velocity to the concrete so it sprays out of the nozzle. This velocity, combined with the low slump of the shotcrete mix, allows the concrete to be sprayed on slopes, vertical walls, and overhead.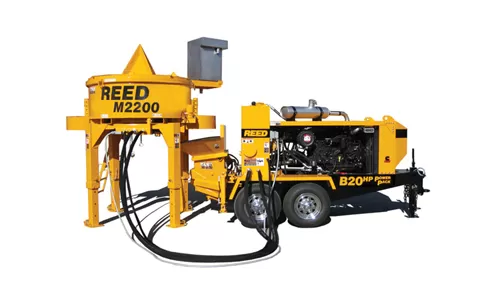 Variable Speed Mixer Blade Rotation (Hydraulic Motor Drive, 59 RPM maximum, Torque 13762 Nm) Manual Retractable Legs, 4 each ForkLift Tubes and Lifting Eye Kit for Easy Lifting and Transport Work Platform with Control Box and Safety Railing Quarter Panel Safety Gates Cover with Cutoff Switch Stainless Steel or Plastic Water Tank for Precise Water Measurement (optional) Bag splitter (can be removed to fit mixer in shipping container) NEMA 4 Fully Enclosed Weather Proof Control Box mounted on operator platform.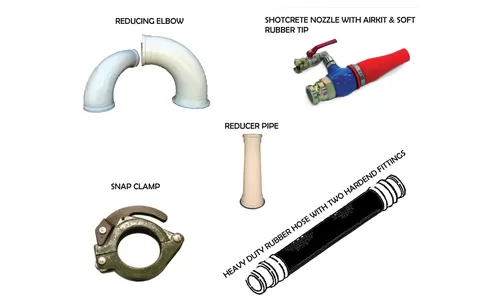 Complete Delivery System for Wet ShotCrete Which include HD Rubber Hose With Two Hardned Fitting , Reducer Pipe , Shotcrete Nozzle With Airkit and Soft Rubber Tip , Reducing Elbow and Snap Clamp with Gasket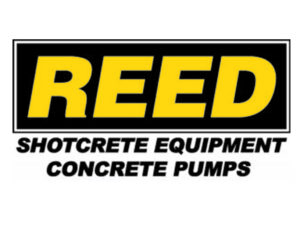 We are one stop shop for concrete solutions, ask our experts for advise !