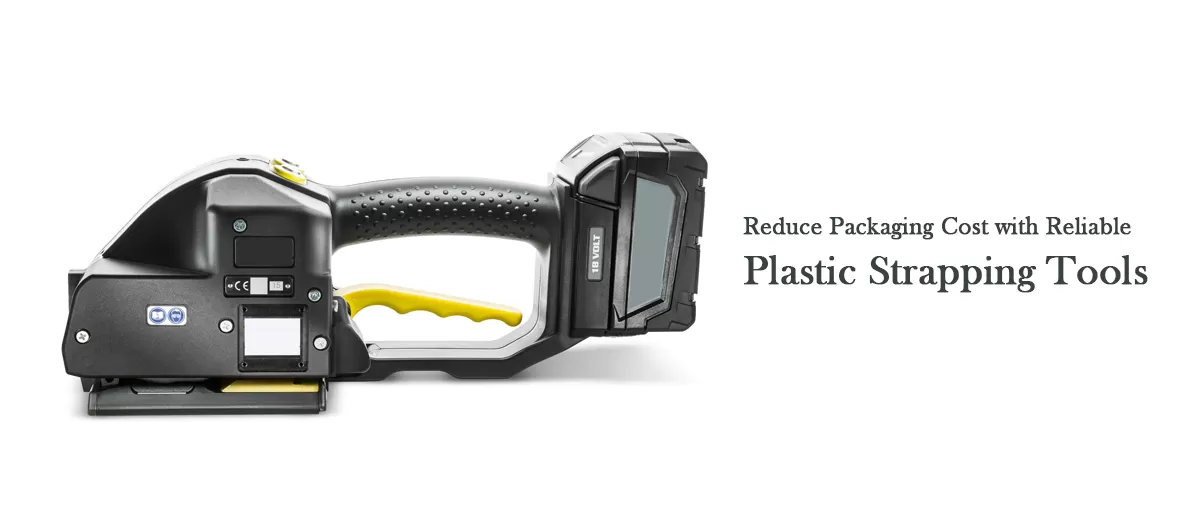 Reduce packaging cost with reliable plastic strapping tools
Deewan equipment trading offers a wide range of strapping machines and tools that serves industry needs, the plastic strapping tools from our European partner meets the highest European quality and safety standards. We offer manual, pneumatic and battery powered tools. The plastic strapping tools we offer are safe, easy to use and designed for high performance. In addition to many features:
Robust, reliable and high performance tools.
User and maintenance friendly.  
Complies with the European Safety Regulations
Ideal for a wide variety of vertical and horizontal strapping positions, suitable for almost all applications in various industries
Very high tension force with adjustable tension speed
Tool is fully covered for finger protection
Plastic strapping is ideal for flat goods such as pallets, crates, bales, and all sorts of packages. Plastic strapping significantly reduces cost. In addition to that, it has many advantages over steel strapping:
Easy to handle and reduces machine downtime.
Weather Resistance, Plastic straps are not affected by harsh weather conditions, it is also resistant to ultraviolet rays. It holds tension in extreme weather conditions such as high temperature and humidity.
Shock Loading, plastic straps perform well under "Shock Loading".
Safety, plastic straps do not spring back when removed, making it much safer for users.
Low creep, plastic straps have a low creep property, which means that the strap tension will not relax.
Plastic straps are 80% lighter than steel, reducing freight cost. In addition to that, standard coils can be handled manually without infringing directives on manual lifting.
Printable upon request.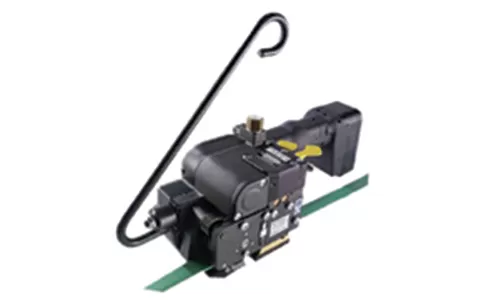 Battery Powered Sealless Plastic
Very light, with very good ergonomics, well balanced and easy to use. It is user friendly and complies with the European Safety Regulations EN415-8. Equipped with a reinforced 18 Volt motor and the new Lithium-Ion technology it permits a highly efficient operation of the tool in all industries.
Complies with the European Safety Regulations EN 415-8
Very high capacity strap cycles per battery load Battery protection
Simple one-handed operation
Very high tension force with adjustable tension speed
Tension force and sealing time adjustable
Tool in both semi-automatic and automatic (single button) version available for efficient operation
Brushless motor for less maintenance and improved life time
Improved plates and guides – less effort to remove the tool from the strap
No tension rocker – easier to remove tool from small package surfaces
Battery well protected
Tool is fully covered for finger protection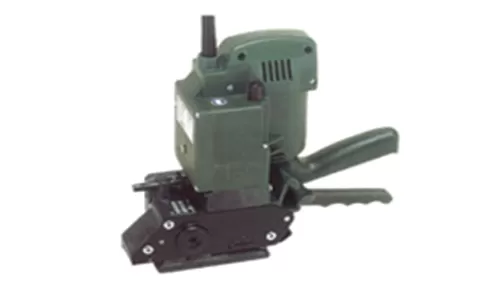 Electric Sealless Plastic Strapping Machine
Reliable, light weight and service friendly strapping tool. Tensioning and sealing in one tool. Equipped with a windless tensioning system. Guarantee a very high seal efficiency. For flat packages.
Handy light weight tensioning and sealing tool to strap flat packages (i.e. pallets, bales, crates, cases, various packages) using plastic strapping
A reliable, robust and service – friendly tool
The windless tensioning system allows very high strap tension
Special serrated seals and the patented sealing force balance system guarantee a very high seal joint efficiency
The sealing handle is always operated until it hits the stop – thus the seal efficiency of all joints is high and balanced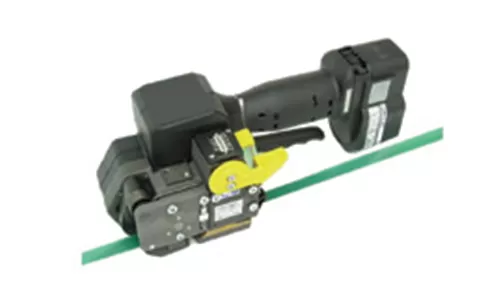 These stationary strapping tools facilitate perfect strapping of packaged goods in the most diverse industries and for a multitude of strapping applications. These robust, reliable and high performance tools permit the replacement of the traditional steel strapping by PET strapping, thus reducing packaging cost.
The perfect solution where electrical powered tools, for safety or technical reasons, must not or cannot be used
Choose your own operation mode – manual or semi-automatic – using the external selection screw
Easy strap threading – both straps are inserted together
Sealing time and strap tension are easy to adjust, resulting in the best possible seal efficiency and appropriately tensioned straps, resulting in perfectly secured packages
In addition, strap tension can be blocked for a consistent seal result
A signalisation pin shows you the end of each strapping cycle, to warrant an optimal seal cooling time
Pneumatically powered, very reliable and maintenance-friendly
The compressed air, can be connected to the tool either on top of the main housing or at the rear end
For packages with a rough and hard surface, a bottom-base wearing plate is available as accessory
In cases where soft packages are to be strapped, a plastic bottom-base protection plate is available
This tool is ideal for a wide variety of vertical and horizontal strapping positions, suitable for almost all applications in various industries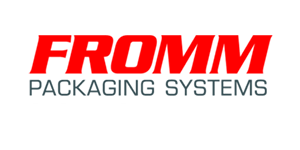 We are one stop shop for concrete solutions, ask our experts for advise !