Best After Sales Services for All Concrete Equipment
At Deewan Equipment Trading we are always committed to delivering the highest level of service to our clients; we continue to invest in training our technicians and engineers to exceed our clients' expectation.
We are proud to be the only company in the middle east to be fully focused on the concrete and asphalt industry. Our range of services covers the entire lifecycle of the business; we like to call this concrete 360° lifecycle.
Our services start in the pre-sales stage by conducting feasibility studies for our clients who are planning to start investing in concrete, asphalt, or block plants. After that, we move to the design, product selection, supply, installation, testing commissioning, setting up a fully automated system, and all other activities that ensure the highest production capacity is reached.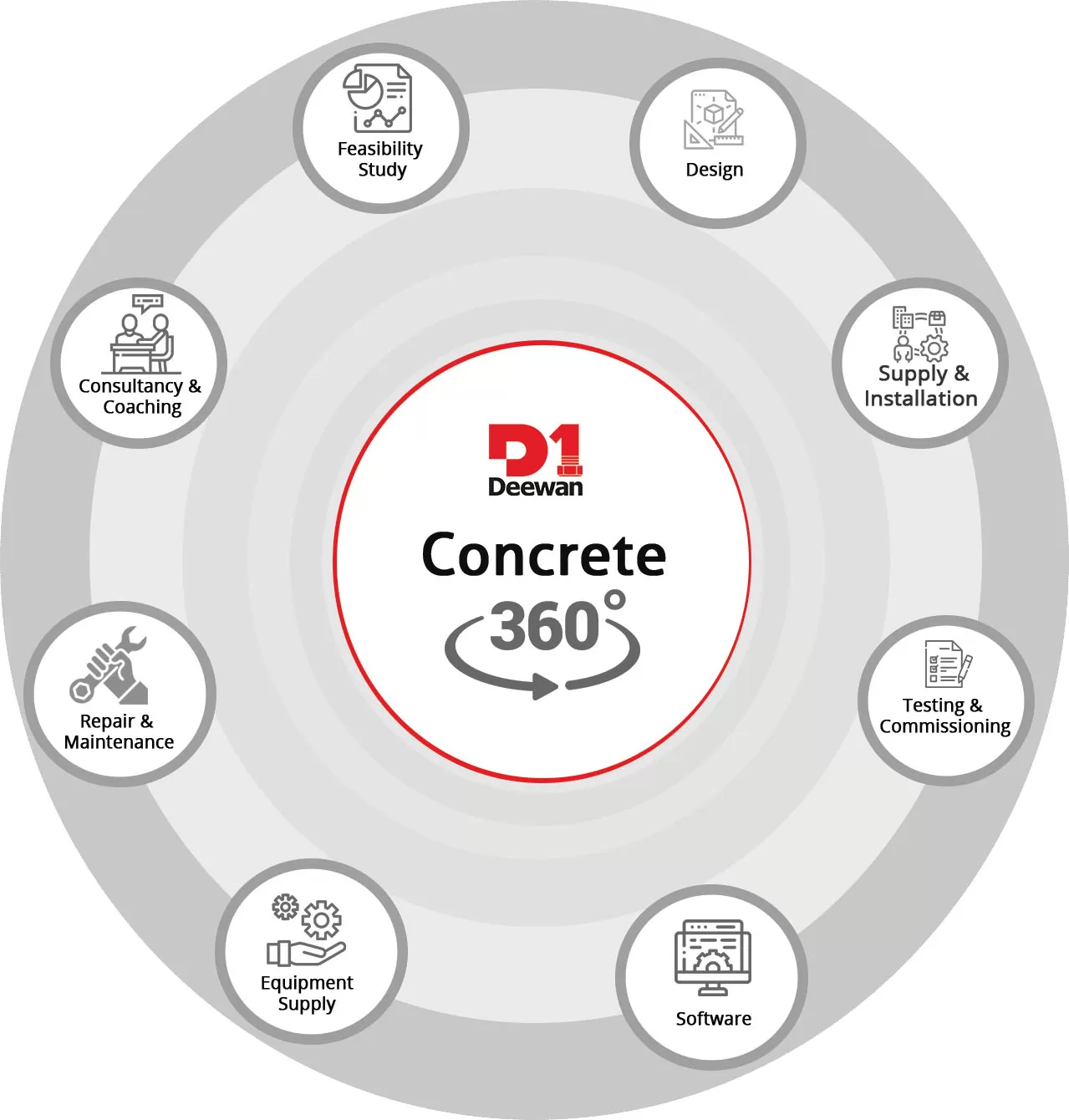 We have a fully dedicated service and maintenance team to serve our clients because we understand that downtime or faults can cause losses & disruptions to the operations; with Deewan Equipment Trading you will get the peace of mind you are seeking through:
Highly skilled team of engineers who can give you the advice and fixes.
Our large warehouses in the region ensure the continuous supply of key spare parts.
We can do remote support for automation systems
We design, manufacture, install and maintain items like machines for loading and offloading powders (cement, M. Silica…. etc)
We offer replacement items during maintenance for some items. Contact us to know more information.
We can conduct a full Inspection on batch plants to assess readiness to operate.
We repair all the concrete machinery and equipment.
 We service and resell used heavy equipment.
 Assembly of CVS Compressor, including all electrical and mechanical works 
Installation of Silo Control System
Supervision of Installation for Concrete Recycling Systems including the electrical control panel.
our team is always ready to provide help and advice to help the client maintain their operation
We are one stop shop for concrete solutions, ask our experts for advise !