Dust Collector - Silo Venting Filters
Silo Venting Filtter is a cylindrically shaped dust collector for venting of pneumatically filled silos. The stainless steel body contains vertically mounted, POLYPLEAT filter elements. The air jet cleaning system is integrated in the hinged weather protection cover.
Function :
Dust separated from the air flow by special POLYPLEAT filter elements drops back into the silo after an integrated automatic reverse air jet cleaning system inside the weather protection cover has removed it from the filter elements. Originally designed for cement and similar materials, Silo Venting Filtter can be used with any dust generating material as long as it is dry and does not pack under pressure.
Performance & Technical Features and Benefits
Compact 800mm (30 in) diameter 304 stainless steel body with bottom flange
24.5m2 (264 sq ft) filter surface
Maintenance height = 1,145mm (3.75 ft).
High filtration efficiency due to POLYPLEAT filtering elements
Low dust emission level due to USGC-code B.I.A.-certified filter media.
Maintenance-free air jet cleaning unit integrated inside weather protection cover.
High cleaning efficiency due to "Full-Immersion" solenoid valves incorporated in corrosion-resistant aluminium air tank for minimum maintenance operation
Work safe weather protection cover with lockable snap hook
No tools required for filtering element removal
Most affordable venting filter unit on the market
Weatherproof finish
Robust though lightweight design for easy handling
Improved pressure resistance both external and internal
Perfectly accessible due to compact design
Complete replacement of filter media by one person within a few minutes
Standard fitting of condensation release valve on air reservoir
High filtration efficiency guaranteed due to certified filter material
Reduced flow resistance and prevention of rust due to special stainless steel air distributors
Options & Accessories
Weld-on bottom ring.
Emergency valve
L.E.V. System (Low Energy Valve) Solenoid Valves offering reduction of annual energy consumption by 50%, i.e. return on investment within a year
Current-free operation
Download documents : Powder Filtering Equipment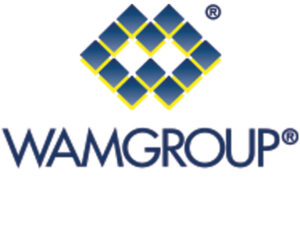 We are one stop shop for concrete solutions, ask our experts for advise !